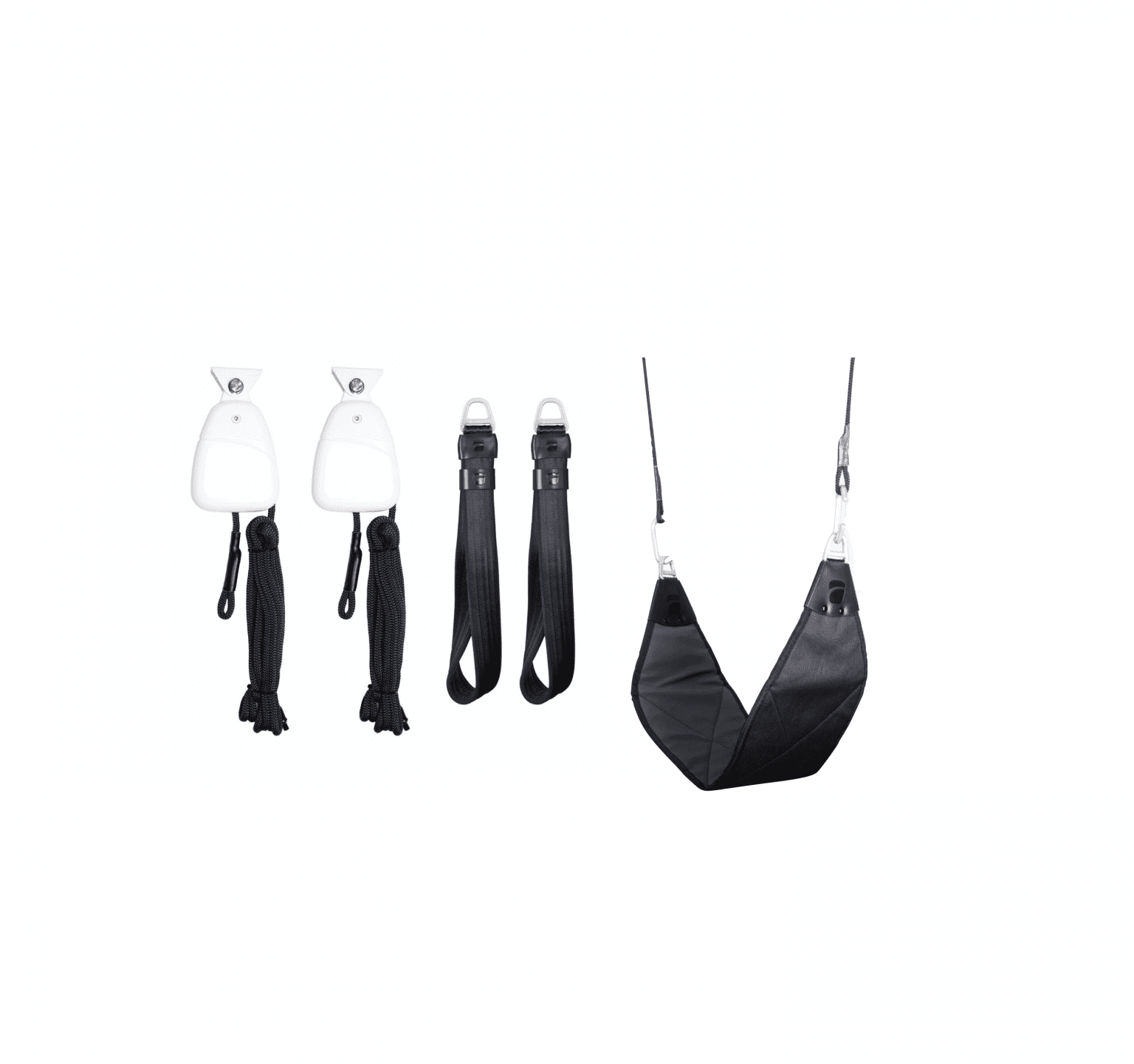 Box fly sæt / Jungle Sports
(eks. moms kr. 2.000,00)
Finansiering til private
fra
kr.

69,44 pr. md.
Prøv Box fly sæt / Jungle Sports
&times
SLING SYSTEM THAT CATERS TO THE DEMANDING AND PROFESSIONAL USER. INCLUDES OUR WIDE LOOP FLY.
Box is designed by the Norwegian designer Petter Knudsen who has managed to combine form, functionality and quality in a way that makes the box more than just an exercise equipment. The simplicity and quality have been the focus of creating this professional and user-friendly product.
With its quick release system, the professional adjust its exercise / patients during the training / treatment, which allows for optimal training and treatment situation for both exercise / patient and the professional. Adjustment of the ropes can also be done lying from the floor by the user, which makes that even during group training to keep the focus on the exercises and the training flow.
This set includes the wide sling we call Fly which gives you a host of new exercise variations, as well as greater support wherever desirable. With this package solution is inlaid discount compared to if you buy the equipment separately.
The sling is also family friendly as you can let Fly (wide loop) linger in the equipment so that the family has been a swing for children. For families with quite small, most pram lifts fitted to the associated karabinkroge and thus the equipment can be used as the cradle when it is not used for training.
For physiotherapists we recommend in our neck loop "Head".
PACKAGE CONTENTS
2 pcs. Box locking systems with ropes
2 pcs. Ceiling bracket mounted to the Box (incl. Dowels for concrete)
2 pcs. Carabiner
2 pcs. Grip
1 piece Training Bag
1 piece Fly (wide sling)
Poster with 14 exercises with 4 different workouts
Bag
User Manua
Pre-owned – Demo & brugte varer
Køb brugt motionsudstyr med garanti.
Klik på den vare du finder interessant og læs mere om stand og beskaffenhed. Vi har nemlig forsøgt at fotografere ridser og skader, så du nemt og hurtigt kan danne dig et indtryk af det du får leveret.
Ønsker du at besigtige varen, inden du køber den, så kontakt os gerne på 5665 6465 eller info@pedan.dk – så sikre vi at den står klar nå du kommer.
Vi har derudover opdelt alt vores brugte udstyr i nedenstående kategorier:
Stand 1. Udstillingsmodel eller ny produceret varer. Fuld garanti.
Stand 2. Demomodel, har kun været kortvarig brugt. 1 års garanti.
Stand 3. Brugt varer, pæn stand, dog mindre ridser/skader. 1 års garanti.
Stand 4. Brugt, pæn stand, dog større ridser/skader. 1 års garanti.
Stand 5. Brugt varer, fuldt funktionel. Ingen garanti.
* der tages forbehold for fejl vedr. brugt udstyr – herunder billede, beskrivelser og priser.